Cavoodles, also known as Cavadoodles, are beautiful pups inherit the best traits from their parents as they are outgoing, intelligent, and affectionate. These pups make a wonderful family dog as they are gentle and comfortable with children. Our puppies are well-behaved and ready for their new families within 8-10 weeks. We love these beautiful pups and know you will too!
Ready to add a furbaby to your family? Be sure to check out all of our available puppies HERE.
If you want to be the first to know when puppies become available, subscribe to our interest list and follow us on Instagram or Facebook to stay up-to-date!
What is a Cavoodle?
A Cavoodle is a mix of a Poodle and the Cavalier King Charles Spaniel. Our puppies are of the highest quality as they are bred in good health, and come from healthy crossbreeds. We give our puppies high-quality, grain-free food to ensure proper health and development. These furbabies are known for their kind, gentle, loving disposition.
Recent Litters
Cavoodle Sizes
Micro Cavoodles
5 – 10 lbs
These fluffy-eared, gentle, kind pups are perfect for anyone seeking a snuggly companion. This puppy loves attention and is easy to train.
Teacup Cavoodles
8 – 15 lbs
This fun-loving, snuggly companion is ideal for your family! We love our teacup Cavoodles as they are hypoallergenic, gently, and loyal.
Toy Cavoodles
13 – 25 lbs
If you want a dog that loves their evening snuggles, daily walks, and is a family friend, you'll love this pup as much as we do!
Mini Cavoodles
20 – 35 lbs
If you want a medium-sized family, friendly companion, we know you will love our Mini Cavoodles!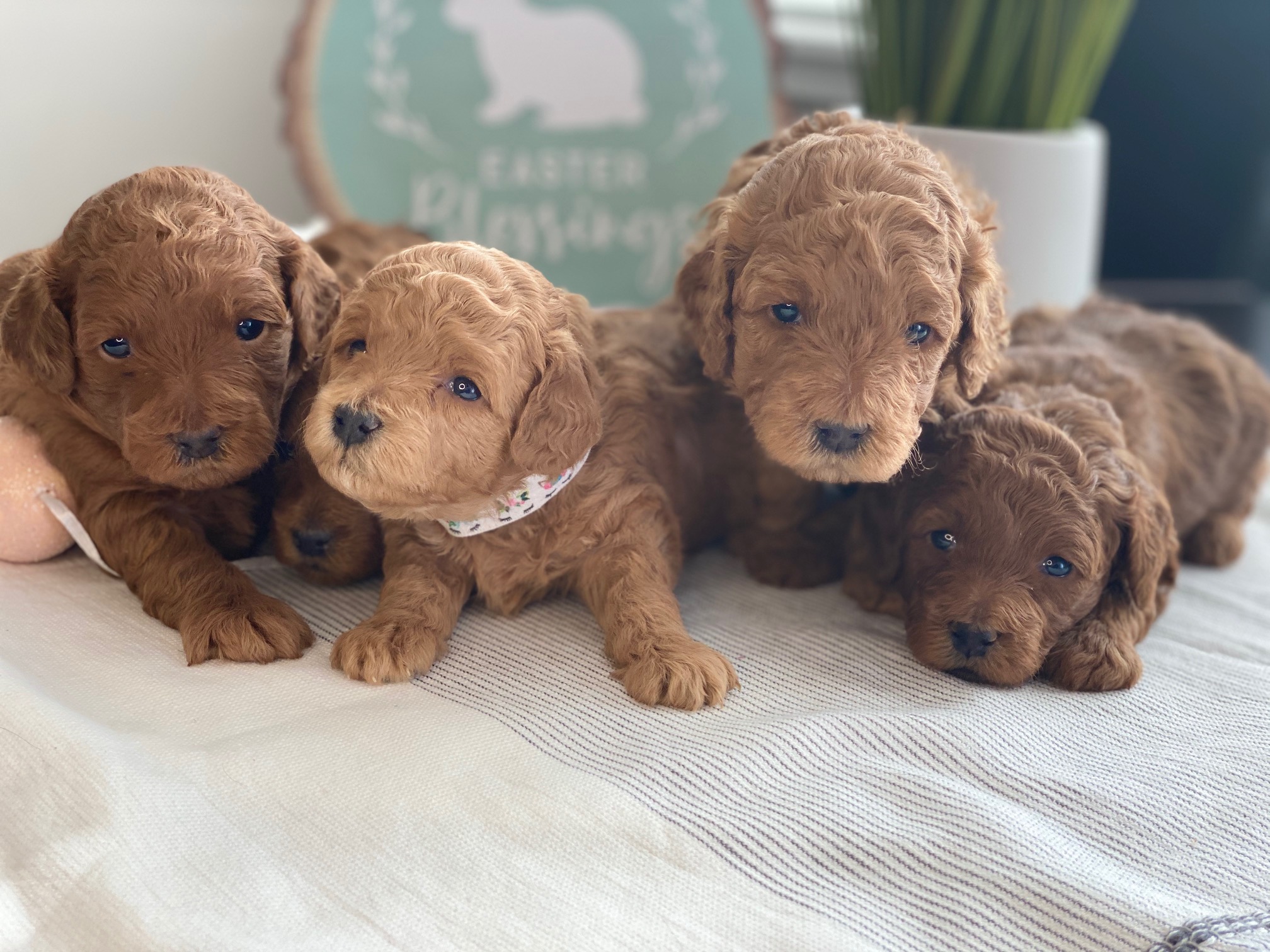 More About Cavoodles
It is important to keep in mind that every dog is different, but understanding general qualities and health expectations can help you to make the best decision where your lovable companion is concerned. This is why we require health testing for each of our parent dogs to avoid potential health complications. We love this breed because they are calm, loving dogs.
Freya & Saylor Previous Litters